Rubber gaskets
DELTAONE offers complete range of rubber gaskets, O-rings, and cork rubber gaskets. OEM service, we manufacture not only round gaskets, also manufacture nonstandard gaskets. eg. obround, with holes, and electric parts.

The rubber gasket is suitable for flange, pump, valve joint.
Rubber Gasket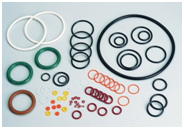 > The rubber gaskets are cut from rubber sheets or mould pressing
>Any sizes and shapes can be produced
> Whether you need one part, or one million parts...
O Rings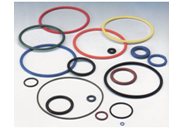 > The o-rings are designed to be seated in a groove and compressed during assembly between two or more parts, creating as a seal at the interface
> O-rings are one of the most common seals used in machine...
Types
Nitrile-Buna N-Perbunan O Rings
Viton ( FKM ) O Rings
Silicone ( VMQ ) O Rings
Neoprene (CR) O Rings
EPDM O Rings
Perfluoroelastomer (FFKM) O Rings
Aflas O Rings
Fluorosilicone (FVMQ) O Rings
HypalonR (CSM) O Rings
O Rings
Polyurethane O Rings
Natural Rubber O Rings
Cork Rubber Gasket
> The selection of best blend of core and rubber and the correct density will ensure that the finished gasket will for years in your application.
> When you purchase order, please provide the details of sizes, density, etc.